CordAria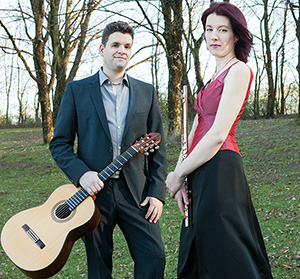 "The Duo CordAria stands for a new generation of performing artists in Germany that are combining traditional repertoire for flute and guitar with exciting and attractive new experiences for their audience." (Pro Musica, Neustadt, Germany)
Duo CordAria was founded in 2006 by Oliver Thedieck and flautist Barbara Thedieck (née Kahlert). Their focus was on contemporary music for flute and guitar- original compositions as well as arrangements. Their debut-CD zeitgenuss was received warmly at several concerts in 2006. In 2007 the artists gave concerts and masterclasses in São Paolo, Rio de Janeiro and other metropolitan areas across Brazil. In 2008, a follow-up concert tour to the same country began, again organised by the Goetheinstitut, the German consulate in São Paolo and several guitar organisations. Barbara and Oliver Thedieck were both invited to teach and perform at the prestigious university USP and for a private recital at the residence of the German Consul Dr. Behr in São Paolo with several international diplomatic guests.
In 2011 their CD From Europe to South-America was released which was hugely appraised by audiences.
The duo CordAria is currently presenting their programme Noche de Fiesta which includes South American classical music from Brazil, Argentina and Puerto Rico.
The most important idea about their musical collaboration is that both performers are treated as equal partners.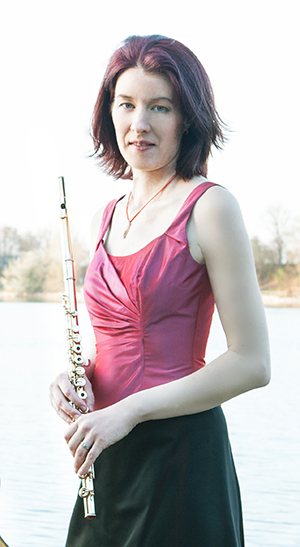 Barbara Thedieck was born in 1979 in Erlangen, Germany. From an early age she received tuition on the flute and won several prices at prestigious competitions. She studied at the Academy of music in Würzburg, Germany with Hanna Feist and has prolifically performed as a soloist and in chamber music ensembles and orchestras. She has been teaching flute since 1996 and has been working as a teacher in Munich since 2005.

photos: Marina Nikolic

Videos available on Youtube.