Tango for two guitars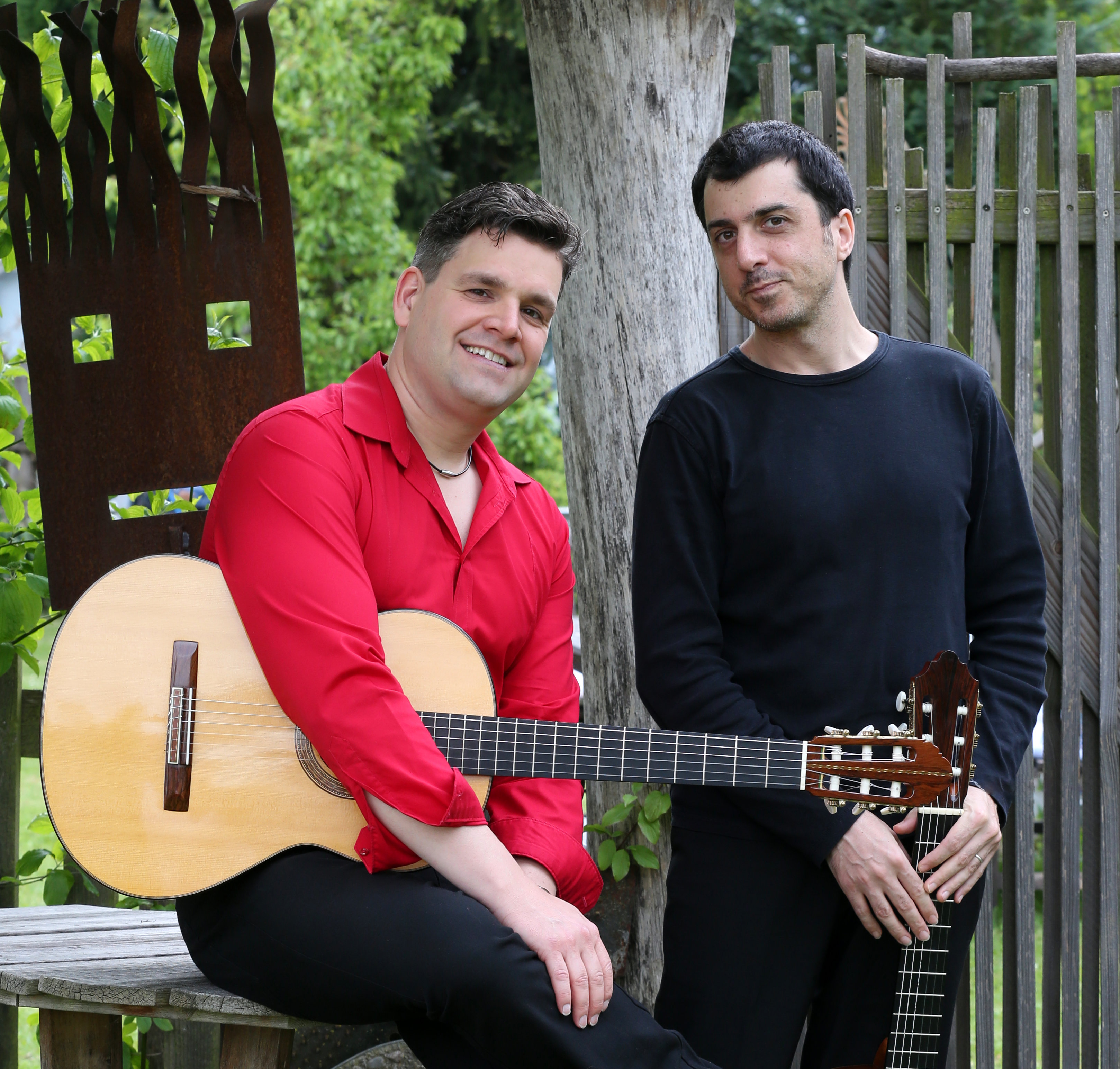 Although most people associate Tango with the Bandoneon, the guitar was the instrument involved in the first attempts of this music, back in the early 1900s, and replaced afterwards for this peculiar accordeon.
Oliver Thedieck and Esteban Colucci will present a program that brings out the sonorities of the first tangos (Carlos Gardel, etc) together with modern tango music represented by Astor Piazzolla.
Esteban Colucci (Argentina) began his music studies at the age of 5 and graduated with honors in the Conservatory Manuel de Falla, in Buenos Aires. With 9 solo recordings and a repertory spanning from Baroque to Tango, he is one of the foremost representatives of the young generation of his country.
[…] "rhythmical precision, beauty and lyrism in the phrasing shows the immense possibilities of this artist". Gendai guitar magazine / Japan.
[…] "excellent technique and an exciting and soulful approach to the music in very demanding compositions […] Superb playing. He is without doubt one of the great players of this time". Guitare Classique/ France.